CASE STORIES
Spreading his knowledge about menstrual hygiene
Story from Nawalparasi under Health
Roshan*, a Grade 9 student at Janata Secondary School in Palhinandan, Nawalparasi, shared that he had confusions and numerous questions related to menstruation, but he never got the correct answer and he didn't know who to ask.
He got an opportunity to take part in the menstrual hygiene management and Improved Washable Pads (IWP) making training conducted by UMN's Integrated Rural Community Health project just before the COVID-19 pandemic. This training was also given to other schools in the area. Besides teaching students to make homemade cloth sanitary pads, the activity focused on breaking the silence around menstruation and getting the community talking about it. During the training, he made an action plan to transfer this skill and knowledge to his sisters and mother at home.
Being a positive motivator, Chandrakesh Yadav, the school principal, shared, "Menstruation has become a taboo in our society. People's perception of menstruation has changed but not across the board. Menstrual hygiene should not only be taught to girls but also boys should have ideas to better understand their female friends, mother and sisters. It is not just a girl's issue but an issue of their health, education and future. I liked this project approach to also include boys in this training."
When a social mobiliser followed up after a month, it was found that Roshan had transferred his skill of IWP making and knowledge of menstrual hygiene management to his family members. During a second visit to his family from UMN's project, his mother shared, "I learned making IWP from my son which I use now. Earlier I used old clothes which caused discomfort and frequent irritation and I didn't dry them out properly." Now she doesn't complain about her health problems as she practices drying the cloth pads in direct sunlight after washing them, which she learnt from her son.
Roshan has also been helping his female friends to make IWPs. The focal teachers at the school and trained students, including Roshan, have planned to organise a training in school for the other students too.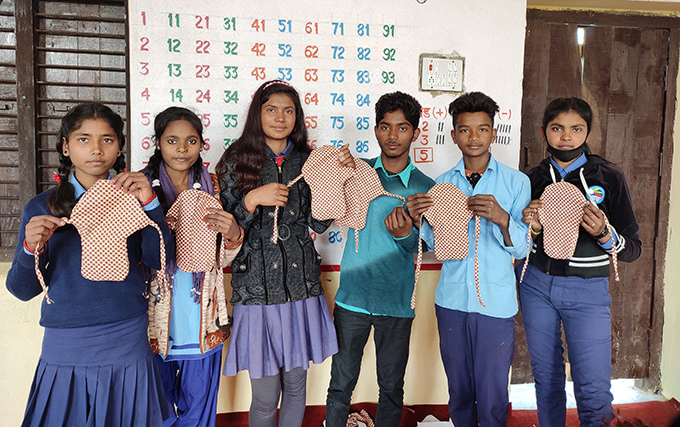 Roshan (second from right) with his friends with handmade IWP which they made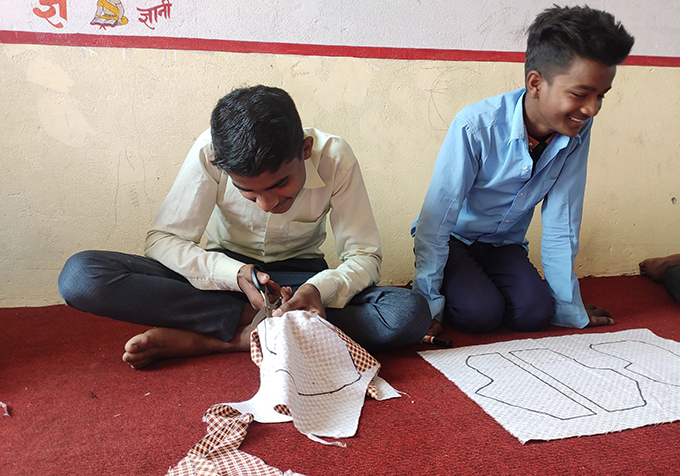 Roshan (right) making IWP with his friend
*Name changed.
---
Post your comments!